Come See Our Sarnia Dentists...Because Your Smile is Our Passion!
At Dr. Karen Davis Dentistry, we provide your family with accessible, high-quality dental services in a centrally located office. Our Sarnia Dentist consistently strives to provide impeccable care that's tailored to each individual in your family. Dental practices like ours are built around the patients we serve! As we work to provide a relaxing environment for our patients and comprehensive care services, we truly believe our dental office is set apart from other Sarnia dentistry providers.
Why Our Sarnia Dental Clinic is Different
Your family always comes first! All of our team members in our office share the same vision: quality dentistry that blends oral health with overall wellness. On top of our long list of services, we enjoy getting to know the individual patient in front of us. We want you to feel like you're one of our own!
Our Wide Range of Dentistry Services
Sarnia Family Dental, Cosmetic, Sleep & Snore Solutions, Laser Therapy Under One Roof
On the day of your visit with us, we welcome you to share any concerns you may have with us. During your examination, together we will create a customized treatment plan. We will discuss various options, priorities, and alternative therapies available. Upon your return visit, you will know exactly what to expect.
Needle or Drill Anxiety? No Problem!
If you are experiencing tooth pain, or have a general fear of dentists due to previous experiences, needles, or the sound of the drill, you have come to the right place! As you look over our page, we hope you'll see that our entire team is both attentive and compassionate. We strive to meet the needs of our patients who struggle with dental visits. At Dr. Karen Davis Dentistry, you'll meet a team that's one of the friendliest in Sarnia. Each team member has been trained and is knowledgeable about laser dentistry. We have three different lasers, the newest edition being the SOLEA. This laser reduces the need for needles, and is virtually pain-free! During your visit, please share any concerns you may have or questions regarding treatment and comfort levels. The better our dentist gets to know you, the easier it is for us to meet your expectations. We also offer nitrous oxide (laughing gas) for your comfort.
Throughout your appointment, you'll experience how Dr. Karen and her team pay close attention to every aspect of your family's comfort. As family dentistry specialists, we keep an eye on the unique characteristics of all of the smiles in your household. We partner the highest quality materials and equipment with technology to ensure the best outcome and health of your teeth.
Your Dental Professionals
Whether you're looking for routine oral health care or need something more comprehensive like cosmetic dentistry (a new smile or full mouth reconstruction), our dentist here in Sarnia is here to help! We consider your overall health part of our success! During your recare visit at our location on L'Heritage Drive, we'll tailor your appointment to meet the unique concerns of your specific dental care concerns on the same day. We'll check on each tooth, and any existing restorations you may have, and we will direct you to the best course of care (if applicable.)
Your "Dentist Near Me" Search Is Over! Contact Us…Your New Dentist!
Looking for the best dentist in Sarnia, Ontario? Due for a teeth cleaning? At Dr. Karen Davis Dentistry we want you to experience optimal preventative and cosmetic dental care. Call us today for a complimentary consultation!!
We're Accepting New Patients and Family From Our Sarnia Neighbourhoods and Beyond
Oak Acres, Mandaumin, Froomfield, Bunyan, Vyner, Wees Beach, Woodrow Shores, Sherwood Village, Oakwood Corners, High Park, Woodland, Blackwell, Fourth Line, Coronation Park (The Tree Streets), Wiltshire Park, Lucasville, Woodrow Beach, Bright's Grove, Huron Heights, Heritage Park, College Park, Mitton Village, Twin Lakes and The Rapids Parkway.
Learn more about Sarnia and Lambton County.

Can't thank everyone at Dr. Karen Davis Dentistry enough. They always make sure I am comfortable and they take care of my dental issues. Thank-you again Dr. Karen for fitting my new crown today. I Really appreciate all your hard work and helping make my day.

Very thorough and professional. Took the time to explain work required.
Highly professional group! Caring, painfree dentistry! Dental work always seems pricey but over the long term , they saved me a bundle! Many thanks to Dr Davis and the whole team!.

The gals that took care of me today were amazing! Gentle and entertaining! Thanks😊

I chipped my front tooth and they got me in straight away, looking better than the original! I'm beautiful! Lol!

My visit to Dr Karen Dentistry was "Top Shelf" and definitely a 5 star visit.

Elizabeth Turner
2021-07-17
I have always appreciated the friendly atmosphere at Dr. Davis' office. Everyone is happy, kind and genuinely care about the person they are seeing. The quality of care is fantastic; I have always felt like they listen and address any concerns I may have. Highly recommend Dr. Davis and her team 🙂

Marilyn Townsend
2021-06-30
This dentist, Dr. Karen Davis is extremely professional, updated in her knowledge, pursues continuing education to keep current, has the latest technology in her equipment., Her team is very knowledgeable and well trained, further educational opportunities are provided for staff, morale is excellent. This is a very welcoming, caring atmosphere with a very knowledgeable, caring, professional staff. I highly recommend Dr. Karen Davis and her team.

Lost a filling and was sitting in the chair within 2 hours!! Excellent service, especially on a Friday. The staff are all very friendly and well versed in their tasks. Highly recommended!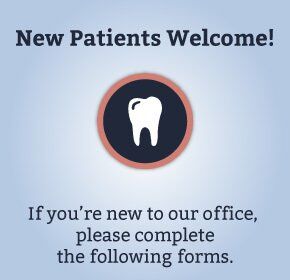 Find Our Location On Google Maps